I think I'm done having kids, says Nick Cannon ahead of 12th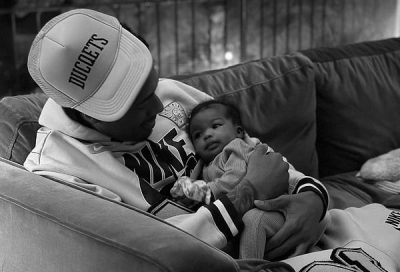 Nick Cannon, the American TV host who is also a singer, says he might be done with having kids.
The father of eleven, with the 12th on the way, spoke on the red carpet of the R&B/Hip Hop Power Plays event.
Nick Cannon said his kids are his "number one priority", adding that they are the "creative force" in all he does.
"I mean that's my number one priority obviously, I wake up being a father thinking about my kids and everything else that comes after that. My kids are definitely the creative force in all that I do," the singer said.
"I mean, they're the funniest, most innovative, best questions. You know what I mean.
"Every project I'm working on now is through their eyes."
When asked if he hopes to have more kids, Cannon replied: "I don't know, man. I have no idea.
"I think I'm good right now though."
Cannon has welcomed 11 children with six different women.
He and Mariah Carey, his ex-wife, gave birth to Monroe and Moroccan, twin children, about 11 years ago.
He also welcomed Golden in 2017, Powerful in 2020, and Rise in 2021, with Britany Bell, the American model.
The entertainer had Zion and Zillion, another set of twins, with Abby De La Rosa, a disc jockey, in June 2021.
Cannon welcomed Zen, who was his seventh child, with Alyssa Scott, the American model, on June 23, 2021.
However, they lost him a few months later to brain cancer.
Scott is currently pregnant and expecting Cannon's 12th child.
Cannon welcomed another child earlier this year with Breana Tiesi.
The TV host also has a 2-month-old daughter with Lanisha Cole, another American model.