Japa: It'll hurt our economy, MP condemns UK's ban on families of foreign students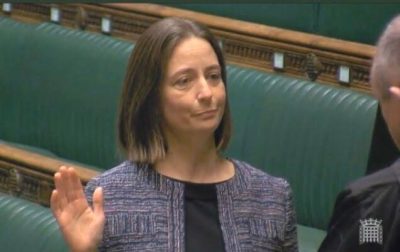 A member of Parliament (MP) Carol Monaghan, has kicked against the new visa policy for international students announced by the United Kingdom's government.
Speaking at the parliament on Wednesday, Ms Monaghan, a Scottish National party politician from Glasgow North West, said international students make valuable contributions, especially to the UK's economy.
According to her, the UK government's new policy on international students visas is misjudged.
She added that Scotland would have to suffer the consequences of what she described as a 'misjudged' policy of the government.
International students, she said, enriched the UK's society in all sectors, including health, IT and universities.
On Tuesday, the UK government slammed a restriction on student visa routes in a bid to cut net migration.
The latest policy restricts international students, including those from Nigeria, from bringing family members on all but postgraduate research routes.
Specifically, the government banned people from using a student visa as a backdoor route to work in the UK, while noting that net migration was over 500,000 from June 2021 to June 2022.
Figures revealed that overseas students contribute more than £4 billion to the Scottish economy, representing benefits worth thousands of pounds for residents.