Jimmy Carter asked me to deliver his eulogy, Biden slips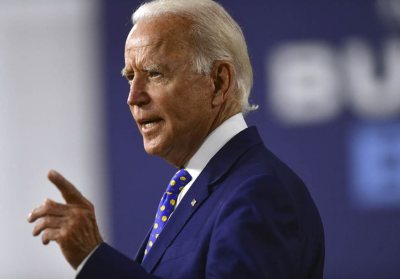 United States President Joe Biden says former president Jimmy Carter asked him to deliver his eulogy.
Speaking at an event in California on Monday, Biden said he had spent time with the former president whose health is waning.
He said he would deliver the eulogy at Carter's funeral before admitting that he shouldn't have disclosed the information.
"He asked me to do his eulogy – excuse me, I shouldn't say that," Biden said.
"I spent time with Jimmy Carter, and it's finally caught up with him. But they found a way to keep him going for a lot longer than they anticipated, because they found a breakthrough."
Carter, the oldest living former American president, has had a long battle with cancer.
In 2015, the 98-year-old former president announced that four spots of cancer had spread to his brain but was later pronounced cancer-free in December of that year after treatment.
He faced a series of health scares including a black eye and fractured pelvis from separate incidents in 2019 and consequentially underwent surgery to remove pressure on his brain.
Last month, a not-for-profit organisation founded by the former president, announced that he had decided to begin receiving hospice care at his home in Georgia after a series of short hospital stays.
Hospice care is a special kind of care that provides compassion for people in the last phases of incurable disease so that they may live as fully and comfortably as possible.
Caregivers of the patient are included in hospice care.