Native Doctor Promising To Make People Rich Without Human Rituals Arrested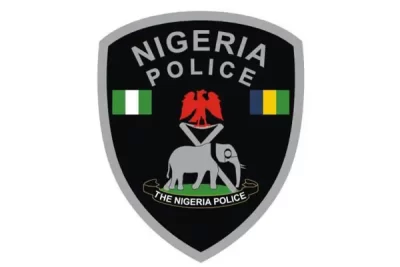 The police in Edo State have arrested a native doctor, Frank John (25), over attempted murder and armed robbery.
The command's spokesperson, SP Chidi Nwanbuzor, said the suspect and his accomplices (now at large) opened a Facebook account claiming that he was a native doctor who could make people rich without involving blood and human rituals.
He said the suspect's victims, Shittu Kazeem and Sunday Christian, keyed into the fake promise of getting rich and started chatting with them on Facebook and WhatsApp.
He said the victims visited the suspect at Igara in Akoko-Edo LGA from Bayelsa and River states with the hope of getting rich but were dispossessed of their money forcefully and left with machete cuts.
He explained that, "Shittu first visited the native doctor in Igarra for the money ritual. The suspects took him to the bush, forcefully collected his ATM and pin number and withdrew money from his account.
"The second victim, Christian, was taken to the forest for a ritual bath where he was beaten and inflicted with machete cuts on his head and face. They also forcefully collected his ATM card and pin number from him with the intention of withdrawing money from his account."
He further said the suspect was on his way to the bank when the police intercepted him and upon a search on him they found a paper containing a bank account name and pin number which raised suspicion.
Chidi said the suspect confessed that he opened a Facebook account pretending to be native doctor who made people rich without blood and human ritual, adding that his accomplices escaped before police reached them in the bush.
In an interview with journalists, the suspect said they opened a Facebook account claiming to be native doctors who made people rich without human blood and human ritual, but used goats and rams.
He said, "When Shittu called me from Bayelsa State that he wanted to do a goat ritual, I told him the price was N35,000. He said he would come after gathering the money as he is a Keke NAPEP rider.
"He came last Wednesday for the ritual. We demanded N35,000 but he said he was not ready for work and that he only came to know how  it was being done.
"Shittu said he only had N18,000 in his account. He gave me his ATM card and pin number and said I should withdraw N15,000 out of the N18,000.
"I was on my way to withdraw the money when I was arrested by vigilantes who found the ATM card and a paper containing the pin number on me."
He added that, "I don't have the power to make people rich. I am a plumber and I was in Lagos but I came home when I could not get work. My friends in the village who have been doing Yahoo asked me to join them. I regret joining them."