Katsina varsity students fight over female schoolmate, one dead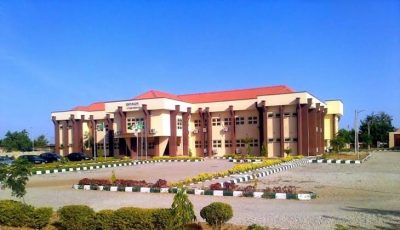 Six students of Federal University Dutsinma, Katsina State have been arrested over the alleged murder of their colleague, Abubakar Nasir-Barda, a 21-year-old 200 level student of the university during an altercation over a lady said to be their schoolmate.
Katsina Police Command spokesperson, ASP Aliyu Abubakar-Sadiq, disclosed this in a statement issued in Katsina on Saturday.
Abubakar-Sadiq dismissed insinuations that the deceased was killed over religious issues.
"On Sept. 28, 2023, a tragic incident occurred at Darawa quarters, Dutsinma Local Government Area, involving eight students of the Federal University Dutsinma.
"The incident was the result of a heated altercation between the students over a relationship with a fellow female student, which escalated tragically, leading to the death of one of the students involved," he said.
According to him, the command has taken the matter very seriously and is currently conducting thorough investigation to determine the facts surrounding the incident.
He said that the command was working diligently to gather and analyse all available evidence regarding the incident.
"Including eyewitness testimonies, with the aim of establishing a comprehensive understanding of the events that transpired while upholding the principles of justice and fairness."
The command spokesman said as the investigation progresses, updates would be shared with the public to ensure transparency.