Lagos train tickets to cost N200/N300 per trip, says Sanwo-Olu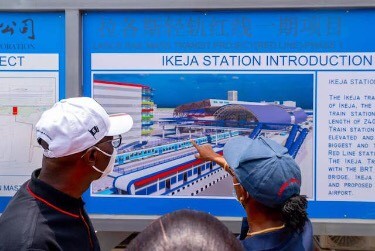 Babajide Sanwo-Olu, governor of Lagos, says residents will pay between N200 and N300 for train tickets in the state.
Sanwo-Olu spoke when he featured on Sunrise Daily, a Channels Television programme today.
Speaking on his administration's plan for transportation in 2022, the governor said the vision of his government is to reduce traffic and the time commuters spend on the road.
On the metro rail project, he said the government will make the ticket fare affordable for residents.
"Time is money and we need to move millions of people in Lagos from one corridor to another. The vision is to reduce travel time and gridlock on the road," he said.
"And be able to do a better journey planning where you can predict pretty much this journey will take you 25 minutes, 30 minutes, not the one you get lost on the road that we have now and you are there for 2, 3 hours.
"I don't think citizens will be breaking their backs. It will be affordable; N200, N250. It probably won't be more than that.