NNPCL withholding N8.4tr from Federation Account, says RMAFC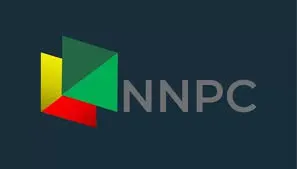 About N8.4 trillion meant for the Federation Account is being withheld by the Nigerian National Petroleum Company Limited (NNPCL), the Revenue Mobilisation Allocation and Fiscal Commission (RMAFC) has alleged.
It said the NNPCL refused to remit the sum on the grounds that it was meant for subsidy payments.
Chairman of the RMAFC, Mohammed Shehu, who made this known in a statement yesterday, explained that the sum was computed by the Office of the Accountant General of the Federation (OAGF).
Lauding President Bola Ahmed Tinubu for removing subsidy, Shehu stated that the commission had yet to reconcile the N8.4 trillion with the OAGF and NNPCL.
Speaking after removal of petrol subsidy, NNPCL Group Chief Executive Officer (GCEO) Mele Kyari said the Federal Government is owing the NNPCL N2.8tr being outstanding on subsidy since February.
Spokesman of NNPCL Garbadeen Muhammed did not pick his call when contacted last night on the claim by RMAFC.
RMAFC chairman Shehu said: "Since January 1, 2022, to date, the Nigeria National Petroleum Company Limited (NNPCL) has not been contributing to the Federation Account due to the claimed subsidy payments.
"The total amount withheld by the NNPCL as claimed subsidies for this period amounted to N8,480,204,553,608.13 as reported by the Office of the Accountant General of the Federation (OAGF)."
He said that RMAFC's support for subsidy removal was " premised on the fact that the continued payment of humungous amounts to a privileged few in the name of subsidy was a major drain on the nation's scarce resources."
Shehu added that subsidy payments by the national oil firm were "characterised by opaqueness and other ambiguities."
The RMAFC chief noted that in " a situation whereby the records of subsidy transactions are not transparent and crude oil prices are being determined globally, it would be unwise to sustain the phantom payments on subsidy at the detriment of other critical sectors of the economy thus making its sustainability difficult for the government."
Shehu said that "the removal of fuel subsidies will eliminate the alleged uncertainty surrounding the subsidy regime just as it will free funds for the execution of critical national development and human capital enhancement projects."
He highlighted some of these projects as an affordable transport system, investment in the education sector, improvement in healthcare, infrastructure and resuscitation of the nation's refineries.
The chairman described the May 29 pronouncement by President Tinubu that the "era of subsidy was over" as a master stroke.
"The issue of subsidy removal is long overdue and a major challenge to the economic growth and development of the country. The country can no longer sustain fuel subsidies whose demerits far outweigh its benefits to the citizenry," Shehu said.
He advised the Tinubu administration "to work out strategies that would cushion the attendant effects of the new policy"
She also suggested that "measures should be earnestly taken to bring to book, all economic saboteurs who have contributed to our national adversity in accordance with the extant laws of the Federation."
SOURCE: THENATION