Putin has blood cancer – Reports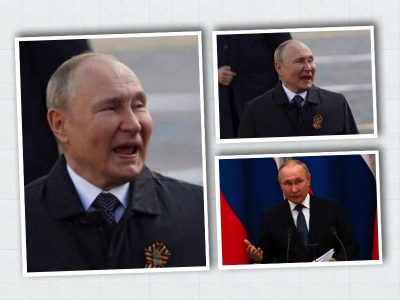 Multiple reports on Saturday have reinforced earlier hints that Russian leader, Vladimir Putin may be suffering from cancer.
Indeed the sources are linking the invasion of Ukraine to the disease, which has made the Russian strongman behave erratically.
The Times of London reported today Putin is "very ill with blood cancer", quoting an oligarch close to the Kremlin.
The unidentified oligarch was recorded discussing Putin's health with a Western venture capitalist in mid-March in a recording obtained by New Lines, a US magazine.
The Russian says in the recording that Putin had surgery on his back linked to his blood cancer shortly before ordering the invasion of Ukraine.
He complains that the president has gone "crazy".
He says that there is deep dissatisfaction in Moscow about the state of the economy and, appearing to speak on behalf of other oligarchs, says "we all hope" that Putin dies.
"He absolutely ruined Russia's economy, Ukraine's economy and many other economies — ruined [them] absolutely," the oligarch says.
"The problem is with his head. One crazy guy can turn the world upside down."
Also today, British tabloid, The Sun quoting Ukraine's spy chief, Kyrylo Budanov said Putin is "cancer-stricken" and that a coup is already underway, to remove him.
Budanov, 36, believes the tyrant's calamitous war in Ukraine will hit a "breaking point" in summer and be over before the end of the year.
The official told Sky News that Putin will be ousted from office within this time as his invasion continues to stall in the face of stiff Ukrainian resistance – with rumours continuing to swirl about the Russian president's health.
General Budanov said: "The breaking point will be in the second part of August.
"Most of the active combat actions will have finished by the end of this year.
"As a result, we will renew Ukrainian power in all our territories that we have lost including Donbas and the Crimea."
Putin's health has been subject to huge scrutiny in the wake of the war in Ukraine, and rumours continued to mount in the wake of last week's military parade he was seen with a blanket over his legs.
Claims from anti-Kremlin sources allege that Putin, 69, is due to have cancer surgery "at any moment".