Queen Elizabeth suffers another heartbreaking loss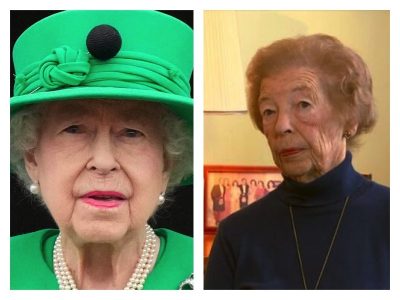 British Queen Elizabeth is mourning again, this time the loss of her childhood friend Lady Myra Butter, who died 29 July. She was 97.
Since she mounted the throne for a historic 70 years, the Queen had suffered losses, among which notably was the death of her husband Prince Philip in April 2021.
She also lost two ladies-in-waiting last year, Diana Maxwell and Lady Furnham (via People).
Now at age 96, she has lost another childhood acquaintance, who was beside the young queen in swimming lessons as a child.
Lady Butter was in the 1st Buckingham Palace Company of Girl Guides with the young Elizabeth in 1937 (via Newsweek). The queen, her sister Princess Margaret, and her husband Prince Philip all attended Lady Butter's wedding in 1946.
Lady Butter described Queen Elizabeth as a woman with a "very good sense of humour" in an article for Daily Telegraph.
As children, Lady Butter and Queen Elizabeth partook in loads of activities with other girls.
"They got hold of some girls to be part of the thing to make it more fun," Lady Myra told the Telegraph.
"In the Guides and the Brownies it was a real mixture, which was really nice, some friends, friends of [the family], and all the people in the royal mews, their children, they were Brownies and Guides. Just a normal sort of pack really."
Lady Butter's death notice called her an "adored mother, grandmother, and great-grandmother," according to Newsweek. She was 97 years old.
Reported by the List via MSN