So Much For Buhari Favouring The North Or The Hausa/Fulani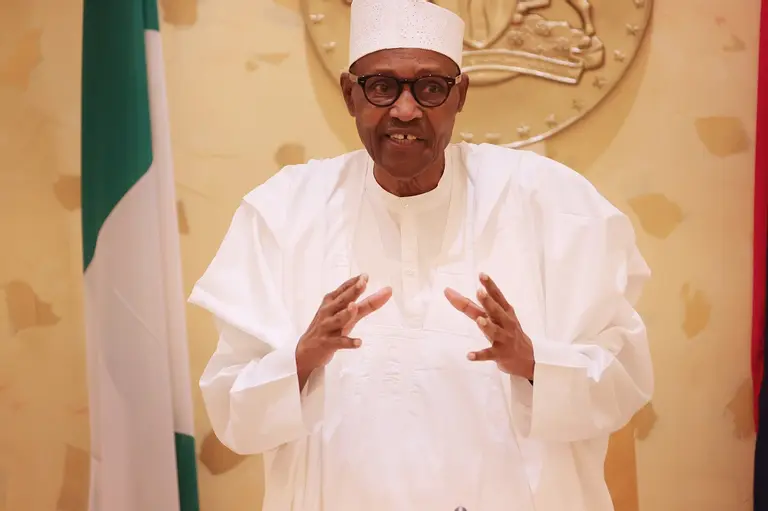 Our Roads before 2023
The quality of rehabilitation of Abuja – Kaduna dual carriageway is very good, I must say. I really enjoyed driving on it this morning especially when listening to The Seekers playing their 1965 hit song, I'll Never Find Another You.
About 20 km (12.5%) of the 160km road has been marvelously completed in four years or so. It will someday be completed, nevertheless. At this pace, there is no way it will be completed before 2023, but in 2049. The Kaduna – Kano leg is faster by an hour in a day.
The fear of many northerners for this road and many others in the Northern part of the country that will not be completed by 2023 is that they will be abandoned by the next President if he comes from the South, just as Obasanjo abandoned uncompleted PTF roads and Goodluck abandoned many that were started by Yar'adua. And those others are many. I used some which I treated below in the last 10 days, not to mention many others.
Earlier today, the president promised that the modern railway project between Kano and Kaduna will be completed in the next 18 months! That will be record-breaking. One wonders why it was not started at the same time with Lagos – Ibadan segment as so many people from this part of the country suggested then.
How far with the Kano – Maradi railway project and when will the take-off be started, despite the insults that Amaechi and northerners received from haters? And what about dredging the Niger which was abandoned since the death of Yar'adua and was among the early promises of Buhari, along with Baro Port at which the ships of promises are berthing now. I hope their load will feature again in Amaechi's manifesto for the presidency as a continuation of Baba's legacy.
Three years after announcing the award of Akwanga – Gombe dual carriageway, which is coming 30 years after the construction of the Abuja – Kaduna dual carriageway, not even a site office is erected. However, to assure that it will start someday, a demarcation exercise was carried out last year where properties have been marked for demolition.
One may not be exaggerating if he says that Keffi – Akwanga road, which I took this afternoon has paced down. Let us not forget that it took Setraco 10 years to construct Abuja – Keffi dual carriageway. So we must not be in a hurry. After all, the Akwanga road is longer by some 16 km.
Setraco again, I heard today, has just been awarded the notorious Saminaka – Jos road. Someone said the company works fast and makes good quality roads. We hope so. Coincidentally, the rehabilitation of this road was awarded to Julius Berger by Buhari in 1996 under PTF and abandoned immediately when Obasanjo took over. Now, 25 years later, again another two years before he leaves, Buhari has awarded it again. We pray, if we are handed over to another Obasanjo, it would not be abandoned.
Nothing is going on along Zaria – Pambegua road. It is abandoned. This road has not been rehabilitated for over 40 years. A little has been done outside Zaria, then nothing more.
Can someone tell us if work is going on between Kaduna and Pambegua apart from the 30 km stretch done during Yar'adua, 10 years ago? It is nearly two years since I tasted the pain of driving on that road.
I like the thorough work that is done between Bambam and Numan especially the Savanna Sugar Company segment of it. It will definitely last when completed. I wonder why the easy, hilly part from Bambam that needs just resurfacing is not done in five years as the Numan – Savanna portion which drives so smoothly. The project management strategy is just not convincing to the road user. I once threatened in 2016 that we will block the door of the other room to Mr. President if this road is not done quickly. Well, if we are lucky it is completed before 2023, toh, we will have cause to be very grateful to Mr. Fashola. Otherwise, it will be like Yar'adua dying twice on that road. God forbid bad things. Dying once is bad enough.
To reach Jalingo last week, I avoided the shorter but much dreaded Numan – Jalingo highway and instead, took the long way through Mayo Belwa from Ngurore. That Numan -Jalingo Road is the mother of all bad roads in the country. In Jalingo, a senior official whispered to me that nothing is done on the road in spite of their protests. Tarabans believe that an anaconda has swallowed the contract. May be it will vomit it when it succeeds in its ambition in 2023.
For the Bauchi – Gombe road, about 12 km of poorly laid asphalt has been done in the past four years on the 145 km road. The irony is that this terribly wobbling layer was selectively laid on a neat segment of the road that required the least attention while the worst part from Bauchi is left untouched. And the contractor has already vacated the site. May be that was all he was awarded.
One road I must celebrate is the Kano – Maiduguri dual carriageway. I love driving on the Azare – Dutse segment. It is one road that Jonathan did not stop and this government sourced money through Sukuk to continue.
Fashola, the super minister, has really done well. I only wonder why he did not Sukuk or Chinese other roads as he did on Lagos – Ibadan railway and dual carriageways.
May our prayers be answered. We hope in 2023, the North will neither be handed over to another Obasanjo nor again to any of our own who will take us for granted and treat our interest with levity but consign us to someone who will show concern to all Nigerians equitably and pursue his projects with the urgency they deserve—whoever and from anywhere he would come.
*Dr. Aliyu U. Tilde wrote from Bauchi