Vigilante operative shoots man dead for talking to his girlfriend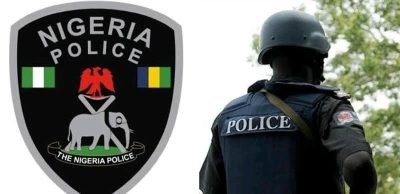 A vigilante operative has been arrested by the State Criminal Investigations Intelligence Department, SCIID of Rivers Police Command for shooting a man dead for allegedly speaking to his girlfriend.
Deputy Commissioner of Police, (DCP) Victor Erivwede, in charge of SCIID in Rivers made the revelation at a meeting between police and other stakeholders on the excesses of vigilante groups in Rivers East Senatorial district on Thursday.
The meeting was attended by the state police commissioner, CP Nwonyi Emeka and his top officials, chairpersons of Omuma, Ikwerre, Etche, PortHarcourt, Obio-Akpor Local Government Areas, traditional rulers, youth leaders, vigilance group members among others.
Speaking during the meeting, Erivwede, said "there are many human rights abuses by the vigilante groups. Vigilante groups or OSPAC started well, but started derailing when they began to take contracts from political leaders. If I have my way, I will tell the CP to review the OSPAC and Vigilante groups. Many members of the OSPAC are criminals.
"I have a case in my table where a vigilante member shot a man dead because the man spoke to his girlfriend," he said.
Speaking at the forum, CP Nwonyi Emeka warned vigilante groups in the state against engaging in illegal detention as well as torture of arrested persons.
He said, "The role of vigilante in crime fighting in Rivers State has come to stay. While we like their activities, we condemn their excesses. We will not tolerate jungle justice from vigilantes. We cannot have a group of people to protect life and property, and the same people are the ones killing, beheading people .
"Tyrannical activities of vigilante must be curtailed. For instance, we have some situations where they turn to debt collectors and flogging people. Your duty is to arrest and share information. You don't have power to detain and investigate people.
"If a person is not condemned by court for hanging and the person is shot the person who shot him has committed murder."
He called on vigilantes to work strictly within their mandates.
The Police Commissioner said activities of the vigilante operatives must be monitored by the traditional rulers, Police and Local Government Chairpersons henceforth.
He said anybody arrested by any vigilante operative must be handed over to the Police.