Why bill to compel landlords to receive rent monthly may not be feasible – Property firm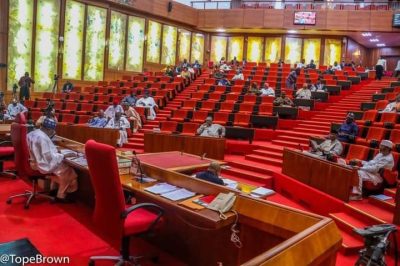 Shelta, a property firm, says the clamour to compel owners of property to collect rent monthly may not be feasible.
In February, a bill seeking to compel landlords in the federal capital territory (FCT) to receive rent monthly passed second reading at the senate.
Smart Adeyemi, senator representing Kogi west and sponsor of the bill, had said many residents of the FCT have been impoverished because of yearly rent.
Speaking on Wednesday at a media briefing in Abuja, Austin Igwe, chief executive officer (CEO) of Shelta, said there is no insurance against loss of job and if a tenant finds himself in that situation, rent would not be paid.
"Last year, the Lagos state government passed a bill to enable people to pay rent monthly – there is also a bill before the national assembly on the monthly payment of rent," Igwe said.
"It is a very difficult thing — I built my property; I tell you how I want it (rent). I may want it annually, but if the government is saying you must pay monthly, the question is 'what must the government put in place to ensure that this person does not default?
"Some landlords will say instead of chasing this person every month (for rent), let me chase him once a year.
"The government can take steps to ensure or provide some insurance that if this fails, it can bridge the gap. The landlords just want a guarantee. Right now, in Nigeria, you can't insure loss of jobs and this is the reason why some people will say they can't collect rent monthly."
The CEO, however, said his firm is providing a solution to the payment of rent by tenants to their landlords.
"The Rent Payer service aligns with this administration on rent financing solutions to bring the much sought-after relief needed in the housing sector to Nigerians," he said.
"This creates a meeting point between landlords and tenants, where both parties go home smiling. Tenants unable to pay rent can apply for rent financing while landlords still get annual full rent payment (guaranteed).
"We believe that everyone can win while living. Rent payment should no longer be a problem in Nigeria." (The Cable)