Actress Gabrielle Union Reveals She Splits Household Bills 50/50 With Husband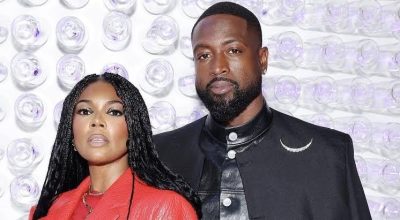 American actress and activist, Gabrielle Union, 50, have said that she splits the bills of household family finances with her athlete husband, Dwyane Wade, who is worth $175 million.
Union revealed this in a recent interview with Bloomberg, which went viral on Tuesday.
The activist, worth $40 million, spoke about her mindset regarding saving money and being financially conservative.
She said, "I'm trying to find peace in the journey; not using my anxiety and scarcity mindset to be my engine, which is hard.
"It's weird to say I'm head of household because, in this household, we split everything 50/50.
"But in the other households that each of us have to support, there's always this gorilla on your back saying you better work, you better work, are you gonna sleep in? Somebody might not eat"
The couple tied the knot on August 30, 2014, in a lavish ceremony in Miami and welcomed their daughter Kaavia through a surrogate four years after their wedding.
Credit: Bloomberg