#BBNaija Nina Gets a Car From Toyin Lawani As Birthday Gift (Video)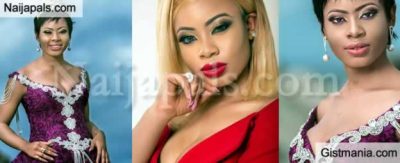 To celebrate her new age, she has shared new photos with BN as well as a few words to her fans.
She wrote:
Quote
In any circumstance we find ourselves, let's keep having good focus, in the goal we want to achieve. It's not where we are that matters, it's the glorious destination we are going in life that counts. God has brought me this far. I am not a product of my circumstances. I am a product of my decisions and his Grace,My birthday is an inspirational time to remind me to live each day with passion.The best of my life is yet to come.
I will embrace it, be confident, and embark on a future of limitless possibilities and opportunities.Today marks one small milestone in the beautiful journey, that is my life. In all i stay strong,May I continue to be blessed and follow my goals and ambition to succeed. Happy birthday to me.
And thanks to All Nina fans worldwide,I'm nothing without you all, God bless you all.
and she also got a car from celebrity stylist, Toyin Lawani:
http://misspetitenaijablog.com/wp-content/uploads/2018/05/Untitled-400.png