Chinese military will show no mercy if Taiwan declares independence – General Zhang Youxia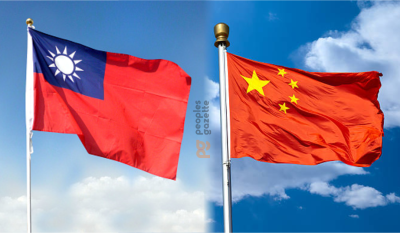 A top Chinese military official has vowed to 'show no mercy' toward any move for Taiwan's independence.
General Zhang Youxia of the People's Liberation Army stated, "The Chinese military will never agree and will show no mercy, regardless of who wants to separate Taiwan from China in any form." Mr Zhang is the vice chairman of the Chinese Communist Party's Central Military Commission.
He made these statements on Monday in Beijing at the 10th Xiangshan Forum. The two-day meeting, China's largest annual gathering centred around military diplomacy, drew over 1,800 attendees.
Voice of America, who quoted China's official Xinhua news agency, reported that these attendees comprised 99 official delegations, defence ministers from 19 nations, military chiefs, members of international organisations, specialists, scholars, and observers.
In what was perceived as a minor warning regarding the ban on military-to-military interactions between the US and China, the U.S. dispatched a delegate.
China reportedly sent seven ships and forty-three military planes to the self-governing island of Taiwan on Wednesday, according to AP.
This is the latest indication that Beijing will not ease up on its campaign of intimidation, threats, and harassment.
According to Taiwan's Defense Ministry, the number was accurate for the 24 hours ending at 6:00 a.m. on Wednesday, and 37 of the aircraft had crossed the Taiwan Strait's median line — which China no longer recognises as an unofficial border between the two countries.