Deborah's murder: Atiku snubs critics, continues presidential campaign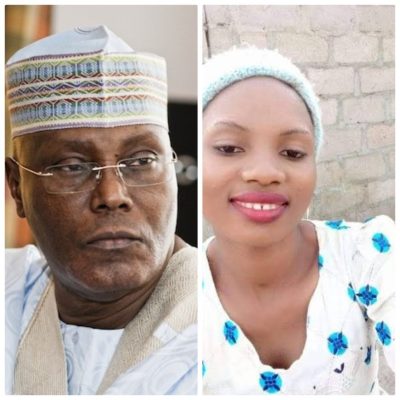 Despite the public outcry following his reaction to the gruesome of Deborah Samuel, Alhaji Atiku Abubakar flew to Asaba, Delta to canvass votes from delegates.
The former Vice President promised to restructure and restore the economy of the country if elected as the president of the country come 2023.
He pledged while addressing the party delegates and Governor Ifeanyi Okowa at Government House on Friday.
Outlining other areas he would focus on, Atiku added that if allowed to preside over the affairs of the nation including unity of the country, insecurity, economy and education.
However, he stressed that the country was at a crossroads and needed an experienced hand to navigate through.
Atiku thanked the delegates for their support during the Port Harcourt convention in 2019 and appealed to them to vote for him in the PDP presidential convention billed for May 28 and May 29, in Abuja.
He said the issue of power rotation was enshrined in the party's constitution, pointing out that what the PDP needed at this time was to grab the power before entrenching rotation.
"We want to thank you very much indeed, particularly for the support that we received from Delta in the last primaries that took place in Port Harcourt.
"We cherished that support and we value that support and we shall not forget that support.
"Having said that, we have come to another season of elections in the country but this season is unique because Nigeria has never found itself in this type of situation facing numerous challenges.
"That was why when l declared to run for the presidential election this time around, l identified five key areas that this country requires immediate attention.
"First of all, l identified the lack of unity in our country today," he said.
According to Atiku, the government at all levels must identify and respect diversity as it has been neglected over time.
"And as a result of that, we have a very divided country and l said l will tackle this disunity on the first day of my presidency if elected".
Thereafter, he called on delegates to put competence and credibility above money in casting their votes for aspirants to fly the flag of the party.
NAN