Ex-UK Prime Minister Returns To Gov't As Foreign Secretary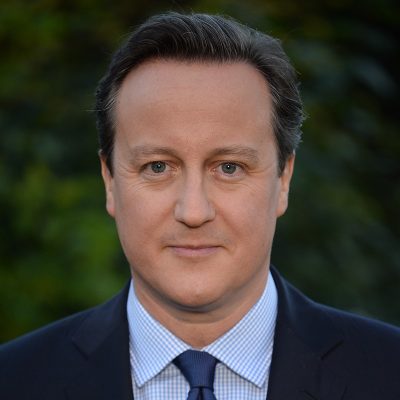 A former United Kingdom Prime Minister, David Cameron, has been appointed as the country's new Foreign Secretary by Prime Minister Rishi Sunak during a recent cabinet reshuffle.
Having served as the British PM from 2010 to 2016, Cameron, 57, resigned following the outcome of the Brexit referendum, in which Britain voted to leave the European Union.
Sunak sacked his Home Secretary Suella Braverman on Monday morning as he began a cabinet reshuffle.
Cameron replaced former foreign secretary, James Cleverly, who in turn replaced Braverman as home secretary.
On his X account Cameron posted, "We are facing a daunting set of international challenges, including the war in Ukraine and the crisis in the Middle East. At this time of profound global change, it has rarely been more important for this country to stand by our allies, strengthen our partnerships and make sure our voice is heard.
"While I have been out of front-line politics for the last seven years, I hope that my experience – as Conservative Leader for eleven years and Prime Minister for six – will assist me in helping the Prime Minister to meet these vital challenges."
Last month, Cameron resurfaced in the news when he criticized Sunak's decision to scrap the HS2 high-speed rail link between Birmingham and Manchester, stating, "We are heading in the wrong direction."
Cameron has consistently advocated for the UK to uphold its pledge to allocate 0.7% of its gross national income to international aid, a commitment that Sunak has since abandoned.
Sunak's decision to appoint Cameron as Foreign Secretary is likely to be welcomed by moderates in the Conservative Party who have been critical of Braverman's hawkish stance on immigration, policing, and homelessness.
However, this move could also exacerbate tensions within the party, particularly among right-wing members who still hold a grudge against Cameron for his role in the failed campaign to remain in the European Union.