Gunman in California mass shooting found dead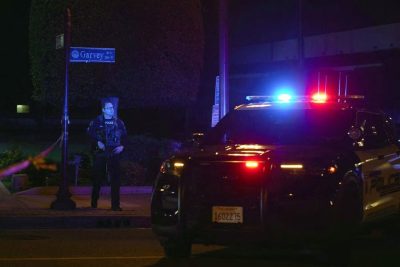 The suspected gunman in a fatal mass shooting in Monterey Park, California has been found dead.
The man, Huu Can Tran, was found dead inside a white cargo van by the police.
Initial investigation by the police confirmed that "several pieces of evidence" linking him to the Monterey Park shooting and another incident in nearby Alhambra, were found in the van.
TheCable reported on Sunday that at least nine people were killed, while 10 people were also injured in the shooting.
Robert Luna, the sheriff of Los Angeles county, confirmed the death of the 72-year-old gunman, later on, Sunday, and said the motive for the shooting was still unclear. 
He said following the first shooting where more than nine people were killed, Tran had attempted to wreak havoc at a second location but was disarmed by two community members.
"After he conducted the shooting and he went to Alhambra where he was disarmed by two community members who I considered to be here because this could have been much more.
"The weapon that we recovered at that second scene was a semi-automatic assault pistol that has an extended large capacity magazine attached to it.
"You have been asking me about motives, we are still not clear about the motive. The investigation continues and we want to know why something this awful happened." (The Cable)