Made Kuti announces engagement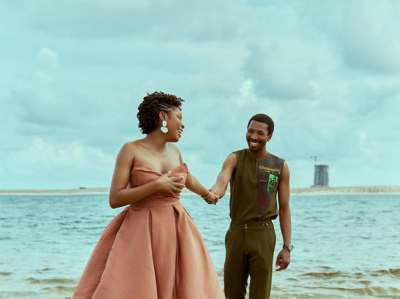 Made Kuti, the fast-rising Afrobeats singer, has announced his engagement to Inedoye Adanna Onyenso, his fiancee.
Kuti took to his Instagram page on Tuesday to share a picture of his partner showing off the engagement ring.
It is understood that the singer and his boo travelled to Paris, capital of France, where he popped the question while they were on a dinner date in the City of Love.
In the post, Made also reiterated his love for Inedoye.
"She said YES @_inedoye. Newest fiance and fiancee in town. There is a lot of pain in the world every day but sharing that pain and fighting for a better world with you makes it all worth living for. I can't wait to see the future we build together. I love you," he wrote.
Inedoye is an entrepreneur. She owns a swimwear brand.
Made, who is the grandson of Fela Kuti, the late music icon, has continued to pull the weight of fame in the global music landscape
Last year, 'Legacy+', his collaborative work with Femi Kuti, his father, was nominated for the 'Best Global Music Album' category at 2022 edition of the Grammy Awards.