Music became my escape… it was either that or crime – Wizkid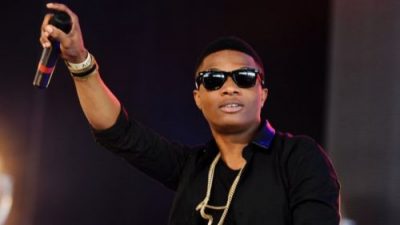 Wizkid, the Afrobeats singer, says music was his escape from street life and crime.
The music star, in an interview, spoke about his early days and coming of age in the music industry.
The singer suggested that he might have veered off into a life of crime if not for music.
"Music was more than a hobby for me, more than a talent. It was my escape. I was in the hood. It was either [music] or turn to crime. That's why I don't joke with music," Wizkid said.
"My parents wanted me to be a lawyer or a doctor. That was a very hard conversation to have when I said I wanted to make music.
"I had to just prove [myself] to them. They still look at me and think, 'Ah ah, this boy!' It took me how many years!"
Wizkid,  speaking on the theme of his next album, touched on dealing with fame and keeping the ego at bay.
"I treat [Wizkid] as a million-dollar company, man. It's a business, not me. As I grow older, I would love for people to get 100 percent Wiz Ayo Balogun. To give people one [person], the true me in my real form," the singer said.
"Most of the time, I don't want cameras in my face. But I understand why I have to. That's one of the things I still battle with. I just want to live a normal life."
On fatherhood, he added: "Now, I'm more careful with what I put in my songs. Because my kids listen to my songs."