Nancy Pelosi, 83-year-old former US speaker, announces re-election bid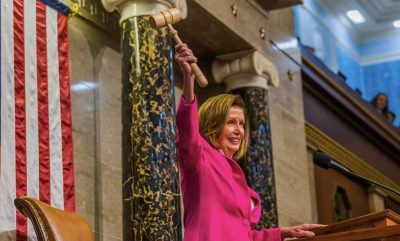 Nancy Pelosi, former speaker of the United States house of representatives, has announced plans to seek re-election in November 2024.
On Friday, Pelosi tweeted that her decision was motivated by the will to show the world that the US still stands.
"Now more than ever our City needs us to advance San Francisco values and further our recovery," the former speaker tweeted.
"Our country needs America to show the world that our flag is still there, with liberty and justice for ALL. That is why I am running for reelection — and respectfully ask for your vote."
Pelosi's decision to run for office again reignited fresh concerns about the age of US political leaders.
The 83-year-old was first elected to her San Francisco district in 1987, before serving two terms as speaker between 2007-2011 and 2019-2023 as the first woman to hold the job.
She stepped down as speaker and Democratic leader in January after Kevin McCarthy, a Republican, narrowly took control of the chamber.
Meanwhile, US President Joe Biden who is also seeking re-election is aged 80 while Donald Trump, his most likely opponent and former president is 77. (The Cable)