Nick Cannon Says Baby Number 9 Is On Its Way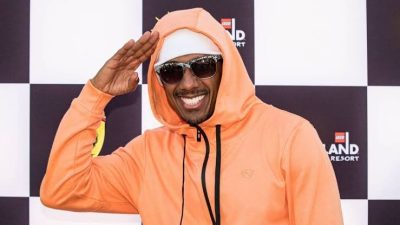 Nick Cannon is not done having kids as the TV host is reportedly expecting his ninth child with another one of his baby mamas Abby De La Rosa. 
TMZ reports that the "Wild 'n' Out" host is expecting another child with the same woman he had twins with one year ago. 
Announcing her pregnancy, Abby shared a photograph of herself in front of a balloon that reads "BABY". She captioned the photo, "IM PREGNANT 🥰 Another set of twins?!" 
In June 2021, Nick Cannon and Abby welcomed twin boys Zillion and Zion. In the same month, Nick welcomed his son Zen with model Alyssa Scott, who unfortunately passed away from a brain tumor five months after his birth. 
Earlier this year, Nick Cannon had a gender reveal with Bre Tiesi, announcing that they were expecting a baby boy, Nick's eighth child. 
Why so many babies?
Speaking on the podcast "Lip Service" on Youtube, Nick revealed that he had a love addiction.
He said, "My therapist told me I needed to chill out. So I was like, let's try celibacy. That was October. I didn't even make it to January. I was supposed to make it to the top of year but obviously I started going through some things."
"I got depressed with the loss of my son. So in December…everybody saw I was so down, so everybody was like, 'Let me just give him a little vagina, that's going to cure it all!' And I fell victim to it because I was in a weak state. So December especially, right before Christmas, I started f-king like crazy."
How many now?
Nick has two kids with ex-wife Mariah Carey, 10-year-old twins Monroe and Moroccan.
He also shares a 4-year-old son Golden "Sagon," and a 1-year-old daughter, Powerful Queen, with ex Brittany Bell.