Nigerian oil firms to acquire Petrobras assets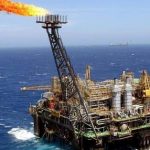 Two global oil traders, Vitol and Glencore, are in talks to financially back Nigerian firms racing to buy assets owned by Brazil's Petrobras valued at up to $2bn, several sources familiar with the matter have said.
Cash is being lined up for purchases of stakes in two major oilfields in the country, according to banking and industry sources, Reuters reports.
The potential consortia, including Glencore and Vitol, offer the local bidders financial backing that will otherwise be hard to secure directly through international banks.
For the traders, a deal will guarantee access to high-quality crude oil for many years. They will then be able to syndicate out the debt to banks.
Signing up to long-term financing deals to increase volumes and gain exclusive access is one of the traders' strategies to compensate for increasingly thin profit margins.
Last November, state-controlled Petroleo Brasileiro, known as Petrobras, launched the sale of 100 per cent of Petrobras Oil & Gas BV, or Petrobras Africa, as part of the heavily-indebted company's plan to offload $21bn in assets through 2018 as it also faces a massive corruption scandal.
Petrobras holds half the shares in the company, while 40 per cent are held by a subsidiary of Grupo BTG Pactual, and 10 per cent by Helios Investment Partners.
The venture has stakes in two offshore blocks that contain two producing fields, the Agbami field in Oil Mining Leases 127, operated by a local Chevron affiliate, and the Akpo field in OML 130 operated by Total.
The assets could fetch as much as $2bn, according to bankers involved in the process.
Trading and mining giant, Glencore, was looking to back Nigerian producer, Seplat, in bidding for the assets.
The world's top oil trader, Vitol, is examining backing several bidders in the process, according to the sources.  (Punch)