"Rice price to increase by 32%, production to grow by 3.6% in 2024"- Report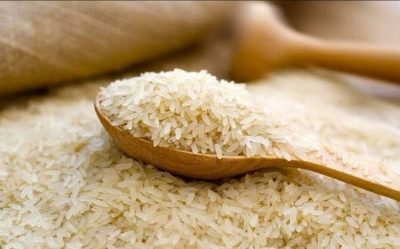 The price of paddy rice has been projected to increase by 32% in the 2023/2024 crop production year as production output is expected to grow by 3.6%.
This is according to the AFEX Wet Season Crop Production Report for 2023.  
The report in its outlook for rice production explained that rice production in 2023 was stable due to the absence of flooding compared to 2022 where farmers lost around 100,000 hectares of rice farms.
However, it noted that the absence of floods in 2023 contributed to stable production as farmers capitulated on reduced fertilizer prices.
The report stated, "In 2022, over 100,000 hectares of paddy rice were adversely affected by flooding, resulting in the decline of over 300,000mt."
"However, the 2023 production season experienced little or no flooding which helped to stabilize the production season. There was a notable expansion in the land area under rice cultivation as farmers sought to capitalize on the favorable market conditions."
"Considering these favorable developments, our projections indicate a 3.6% increase in the production volume of paddy rice, resulting in an estimated total yield of 8.3 million metric tonnes in 2023."
The projection for rice prices
On rice prices, the report noted that a decline in production due to the 2022 flooding and the ban on exports of paddy rice in India is expected to result in a 32% increase in the price of the commodity going forward.
It stated, "While there is an expected increase in production by approximately 4%, we anticipate a potential surge in the price of paddy rice by up to around 32%."
Beyond rice, the report also made projections on production and price outlook for notable agricultural commodities such as maize, sorghum, cocoa, soybean, etc.
For maize, the report stated that the average price of maize will increase by 5% going forward as production was forecasted to increase by 6.9% in the coming year occasioned by high demand.
The report noted that sorghum prices will increase by 20% in the coming farming season, while cocoa prices will increase by around 70% year-on-year.
Backstory
Food prices especially rice have been increasing rapidly in Nigeria in the past few years. In the latest inflation report by the NBS, food inflation reached 31.5%.
However, a commodity that has seen a great increase is rice. In the last NBS food price watch for September, rice prices increased by 60.59%on average.
Although efforts by the CBN in the past years to shore up rice production have made Nigeria the leading rice producer on the continent, that status has not been reflected in cheaper prices of the staple for Nigerians.
The federal government in July declared a state of emergency on agriculture noting that there must be a synergy between the ministries of agriculture and water resources to ensure irrigation for all year-round farming.(Nairametrics)