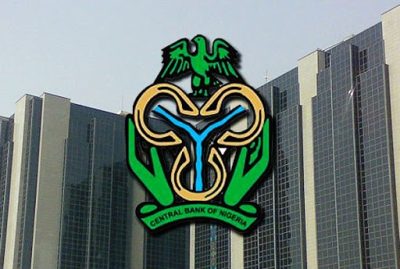 Central Bank of Nigeria (CBN) Governor, Mr Godwin Emefiele, on Tuesday, revealed that the amount collected as stamp duty between 2016 and 2022 stands at N370.686 billion and not N89 trillion as trumpeted by a disbanded committee headed by a lawmaker, Gudaji Kazaure.
Emefiele, who stated this at the first Monetary Policy Committee (MPC) meeting for 2023, noted that the clarification became important as Nigerians needed to be fed with clearer facts about the public accounting system and not sentiments and falsehoods.
He said: "We won't join in the argument because it'll overheat the system but I'm responding because it's about public accountability. 
"Total assets of banks in Nigeria is N71.5 trillion. The total deposits in banks is N44.498 trillion. So, how is it possible to have N89 trillion in collection? It is twice the deposit. "We went into our system and traced collections from 2016 to date. We told the banking supervision department to give us records of collection on their signed letterheads. 
"The report is that total stamp duty collected by banks and signed for, is N370,686,315,505.28.
"Out of that, FAAC has disbursed N226,451,720,158.88. The balance is N144,234,595,346.40.  The highest collection was made by First Bank, which is N71.6 billion in seven years. It was  signed on their letterhead. 
"Again, we have engaged the big four auditing firms; KPMG, Ernst and Young, PWC, and Deloitte. 
No intention to overheat the system. Nigerians deserve to know and that's why I'm explaining this".
On the MPC decisions, Emefiele said the committee agreed to raise interest rate from 16.5percent to 17.5percent, in a move towards taming the raging inflation in Nigeria, currently pegged at 21percent.
The MPC kept the asymmetric corridor at +100/-700 basis points around the MPR. It also retained the Cash Reserve Ratio (CRR) by 32.5 percent while liquidity ratio was kept at 30 percent.
"Tightening was the way to go. Our inflation target is 7-10 percent and so we can't rejoice at 21 percent. 
We can hold or loosen when the inflation rate goes down. But right now, we remain aggressive on rates", Emefiele explained.
On the wide clamour for extension of the deadline for old currency usage, the CBN Governor said: "Unfortunately, I don't have good news for them. My apologies. We can't shift the deadline. Just like Mr President has said in some occasions, 90 days is enough for people to get their money into the bank. We ensured the banks extended banking hours and opened on Saturdays to accept the old notes. But they did not see the rush. Only the same normal deposits. So, no need for a shift". 
On scarcity of the new naira, Emefiele said the CBN holds three meetings with the banks every week to address the challenge. "We saw that the banks were paying the new notes to their close customers and and we stopped it and said, feed it to the ATMs. It has worked. At initial stages, they were seeing old notes and after a week, we said only need notes should be in ATMs and we increased the volume of new notes.  
"We told the banks that we want to have zero old notes in your vaults by 1st of February. There is adequate new notes available. Our mint is producing and we are supplying. 
"I held a meeting with State Governors and some said no banks in riverine areas and upland areas. But we  have 1.4 million super agents for cash exchanges. "We've put this in place. A week ago, we told our directors and deputies to go around the country for mass sensitisation in markets, churches and mosques for weeks running. We remain focused on weak and vulnerable even after the 31, we shall ensure new naira permeates every nook and cranny of Nigeria.
"In 2015, there was N1.42 trillion currency in circulation and $3.2 trillion in 2022. More than double. N2.7 trillion of that is outside the banks. People are keeping vaults in their homes. They can't be banks in their homes. We can't allow that. They should release it back to the CBN. Ransom and kidnapping are reducing. I could be wrong.
"We have N1.5 trillion back in banks and perhaps this week, we hope to get N2trillion in. 
Just bring it, no one will harasss you. We've begged EFCC and ICPC to let us do our job. And nothing will happen to you. I promise you that on my honour", he stated.