The Election Of 2023 In Prospects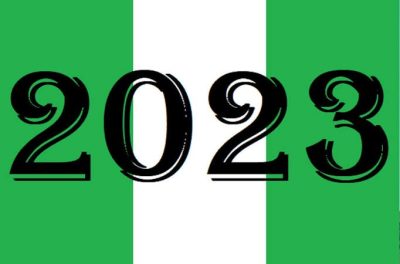 It has started, the quest for a better Nigeria in 2023.
Who are the ones running? How many are vying?. We are in crucial and very giddy times, where we have to be meticulous in our validations.
Personally, the 2023 election is an election of reckoning. President Buhari has disclosed that even if he has a desired candidate, he would rather not specify, so that the person would not be eliminated before the election.
President Buhari also added that he is not a 'Kingmaker' and that if the party cannot agree, the opposition would take over, meaning that those who want to contest should work for it and also hinting that the opposition has a footing.
Nigeria is in a setting, the 2023 election is in a frame and the candidates, the major thread.
A critical reminder to every candidate is that, the system would be more effective this time and as required, the law and the conclusion of the people must prevail.
We have all seen the likes of Bola Tinubu, Dave Umahi, Dele Momodu, Yahaya Bello, Pius Anyim and others not identified declare to run for Presidency. It is important to note that they all have the right to contest for the position but the equilibrium here, is competency and character.
We have also seen recent photos in the media, where it seems that former President Jonathan and Incumbent President Buhari are very close.
Should we expect anything from these two? Do they think that we know there is something to it?
It is the same Jonathan that the President Buhari administration viciously blamed for everything that is inappropriate with Nigeria today and now he and President Buhari are seen as 'buddies'. Politics is indeed a network of no permanent foes but only connected interests.
Nigerians, the major stakeholders of the Nation herself, should be nothing less than attentive to these findings.
It is true that we want a new Nigeria, a better environment and a greater future for the younger generation but we should also remember that a wrong choice can jeopardize these desires.
Elections are all about 'choosing right' and not just choosing. Every citizen should bear in mind that the life of this Giant called Nigeria, depends on the right choice in 2023.
I believe that we would elect who can fix the economy, who can be strong, energetic, sensitive and healthy and a leader with a working team that will serve selflessly. In Nigeria, we know anything is possible but we as the people should as well note the fact that "Nobody owns Nigeria, rather, the ownership is collective".
Therefore, Nigeria will survive.
*Written by Chinedum Anayo
Contact: [email protected]