TikTok hits 1.7bn monthly active users, revenue reaches $21bn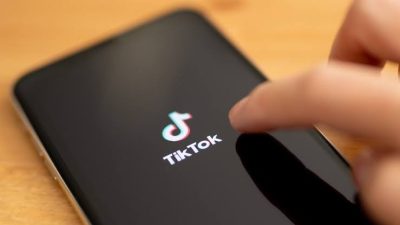 TikTok, a leading destination for short-form mobile video, has hit 1.7 billion monthly active users since its launch in 2017.
Data from TikTok also reveals that as of 2023, the app has approximately 834.3 million users around the world.
Interestingly, there are more female using TikTok, accounting for around 53.4% of the users, while male accounts for 46.6%.
The statistics further reveals that more than 34% of TikTok creators film new videos every day.
In April 2023, the United States had the largest TikTok audience of any country in the world with around 150 million users,  while experts estimate that TikTok's ad revenue will balloon to $21.1 billion in 2023, according to statistics.
Statistics also reveals that as of 2023, TikTok is the 10th most valuable brand in the world, while the app has the most average time spent of any other social media app or platform at 55.8 minutes.
Also, the United States is the source of 42% of all of TikTok's revenue.
The video sharing App achieved this new feat despite some political roadblocks in some countries including the US and India.
In April 2023, TikTok had the greatest social penetration in Saudi Arabia, reaching more than 100% of the nation's 18 and up demographic.
It reaches over 100% of the population in the United Arab Emirates followed, and 44% of the population in the United States.
In first quarter of 2023, TikTok made nearly $500 million in revenue from its global user base. This is a 1% decrease compared to first quarter of 2022.
The top five most viewed TikTok categories, based on number of hashtag views: are Entertainment (535 billion views), Dance (181 billion), Pranks (79 billion), Fitness/Sports (57 billion) and Home Reno/DIY (39 billion).