With $1bn Balance Sheet, Stakeholders Allay Fear On Aviation Insurance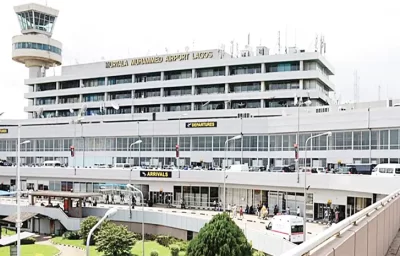 Insurance is a critical component of the aviation industry but it is the least talked about by the operators and stakeholders in the industry.
The second CHINET Aviation Cargo Conference held recently in Lagos however changed the narrative by examining, among others, "The role of Insurance Regulation in growing aviation and cargo business in Nigeria."
It was at the conference that the stakeholders in the insurance sub-sector of the nation's economy allayed fear in the aviation sector about the capacity of insurance companies to fund the aviation industry.
They said the total balance sheet of the insurance industry was more than $1 billion which is more than enough to cover the aviation industry in Nigeria.
"So, there is no fear of low insurance capacity," the stakeholders observed at the two-day conference where they also identified bottlenecks to the growth of aviation cargo in Nigeria.
While stakeholders say the role of insurance in the aviation sector cannot be overstated, it is said to be the least talked about.
Daily Trust on Sunday reports that there has been doubt in the aviation industry over the capacity of Nigeria's insurance companies to insure airlines' operation.
But the myth was dismissed by the stakeholders including the Commissioner/CEO, National Insurance Commission (NAICOM), Mr. Sunday Thomas, who was represented by Leonard Akah; Managing Director of Cornerstone Insurance PLC, Mr. Ganiu Musa, among others who argued that the insurance companies in Nigeria have the capacity to fund aviation insurance.
Our correspondent reports that Nigerian airlines have always had it tough with insuring their liabilities especially aircraft in the hangar, on the ground, in the air and passengers on board the aircraft.
It is therefore a compulsory operational requirement for any airline to operate. The insurance cover must not only be up-to-date, according to the regulatory provision, it must be renewed as and when due.
But airline operators have had to contend with high premiums, especially in the aspect of reinsurance with Nigeria's insurance companies prompting many of them to insure their aircraft abroad.
And in addition, insuring abroad too is also not a tea party with the amount of foreign exchange involved and the classification of Africa as a high-risk country not minding that Nigeria has improved tremendously in its aviation safety and has not experienced any major air crash by a scheduled passenger airline in the last 10 years.
But the Commissioner for Insurance stated that while every airline operator is required to insure their businesses 100 per cent as stipulated by the law, many of them are not finding it easy to pay their premiums as and when due.
"…So, they are breaking it into bits, some monthly and all that but our law says no premium, no cover. So, if you don't pay, you are on your own and you can't fly if you don't have insurance. This is an issue, even to access the foreign exchange because the parts, everything is foreign, even to access this currency is not easy. It is difficult for them."
He listed other challenges to aviation insurance to include sabotaging Local Content Act requirements, insufficient technical expertise, instalment premium payment, limited local capacity and nature of reinsurance cover.
He advocated more capital injection to enable more local retention, enhanced cooperation among NAICOM, the NCAA and NCMB and more engagements with airline operators.
The representative of NAICOM Commissioner, who is the Director of Policy and Regulations at the commission, in a chat with our correspondent later said the fear about the capacity of Nigerian insurance firms is a misplaced one.
He said, "Honestly, as a regulator, I do not want to sound protective, no. I am a Nigerian, so I should say it the way I understand it to be. The percentage of aviation, even if you want to compare it to oil and gas, is so infinitesimal, so small, it's not a case of so much is coming from it and mind you, we have laws, NAICOM is the regulator of insurance business but we don't make laws.
"In the wisdom of our lawmakers, we all know about local content. If we should allow any aircraft to fly in Nigeria, you would find out that none of our indigenous airlines can even fly, to start with, and secondly, aviation insurance is a special risk. Even the terms are not fixed here in Nigeria. It is from the UK market. A lot of factors are really in place. If there's an accident here today, globally it would affect the premium next year."
He explained that the law guiding insurance operations in the aviation sector stipulated the withdrawal of a minimum of five percent of shareholders' funds to protect operators from third parties' liability.
"This is for the protection of the insuring public. If you do not do that, people could bite more than they can chew. They could take more. What we are saying is, you can't take more than this from your shareholders' funds apart from your capacity. To break it down in layman's language, someone could say, 'we have not had any crash for the past five years, 10 years, I can even take 100 per cent, nothing can happen'. But we said, 'No, you have a limit you can take. Look if it happens, of course lives are always involved.'
Musa also dismissed the insinuation of lack of capacity by local insurance operators, saying the amount of risk covered by Nigerian Insurance firms in oil and gas is a hundred fold more than what was required in aviation.
"If you look at the total airline operating cost, the insurance cover is less than 5 per cent," he said.
Musa noted that the total balance sheet of insurance companies in Nigeria was about $1bn stressing that with this, the totality of insurance companies in Nigeria could not render more than $50m insurance cover for the aviation sector.
He noted that some of the requirements by lessors where the airlines lease aircraft may also affect the insurance premiums imposed by the insurance companies in Nigeria.
He called for greater collaboration between the airlines and the insurance sector to protect the domestic market.
The conference however urged NAICOM to work with CBN to buy dollars directly for the payment of International Insurance Premiums while calling for regular consultative meetings with Aviation Stakeholders to iron out identified differences.
Participants at the end of the programme called for the set-up of a Technical Committee made up of representatives from stakeholders in the Aviation Cargo chain to develop "An Aviation Cargo Guideline" to chart an implementable and seamless cargo processing guide to ease aviation cargo facilitation and increase cargo volume and traffic.
Also, participants urged the insurance companies to dedicate more funds in financing aviation cargo, to improve the processes of Aviacargo business in Nigeria, they asked the government to stop multiple levies of export at the airport, saying, "This makes our export, especially agricultural produce more expensive when compared to other African countries."
The conference also asked the government to simplify the process/procedure of export operations at the airport.
The communique added: "Moving from one table to another should be discouraged. One stop shop is ideal. Preferably, one document to be filled by the exporters. Multiple government agencies at the airport should also be discouraged.
"Packaging standard and product traceability were also discussed and exporters are expected to work in line with global standards."
Also, local airline operators were urged to create more local routes to move cargo, particularly perishable farm produce to areas of demand, to curtail food shortages and inflation.
This will also increase the wealth of farmers and those in the distribution chain, the conference said.  (Daily Trust)