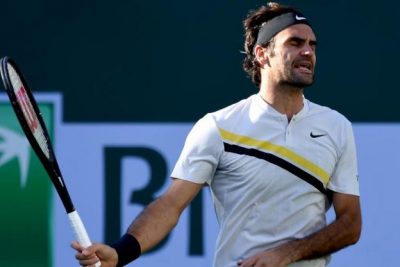 Eight-time Wimbledon champion, Roger Federer, was two sets up and with a match point in the third set but Kevin Anderson stayed grounded and took the match in five sets, 2-6 7-6 7-5 6-4 13-11.
The South African, who got to the US Open last year, said in the post-match interview that he just believed 'today was my day'.
The No.1 seeded Federer would be ruing the missed chances, especially after taking the first set in 26 when he could have served out the match in the third set.
"I just kept on telling myself that I had to keep on believing. I kept saying today was going to be my day.
"You really need that mindset taking the court against somebody like Roger. If you there with doubts or unsure of what's going to happen like I was in the first set then it is not going to go your way.
"As the match went on, I kept telling myself, 'today is going to be my day' and I just gave it my all. Obviously, I am very ecstatic," he added.
In the first quarter-final, former world No.1, Noval Djokovic beat Kei Nishikori 6-3 3-6 6-2 6-2. the other quarterfinal matches are between Rafael Nadal and Juan Martin Del Potro, and Milos Raonic and John Isner.