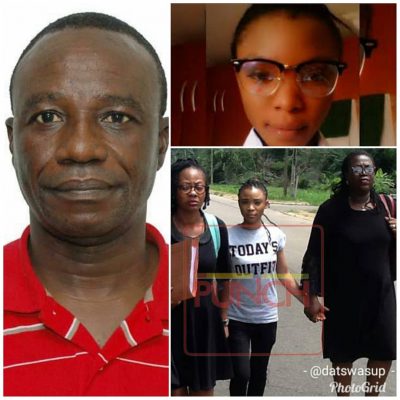 The Independent Corrupt Practices and Other Related Offences Commission (ICPC) yesterday informed authorities of the Obafemi Awolowo University (OAU), Ile-Ife, Osun State that mere dismissal of Prof. Richard Akindele of the Department of Management and Accounting, who was found guilty of sexual harassment was not enough.
The commission called for proper prosecution of the professor for sexually harassing a female student of the university.
Akindele who already had been indicted by the university was accused of sexually harassing a female student, Monica Osagie in an exchange over marks for sex.
Speaking at a sensitisation forum in Abuja organised by Youth Alive Foundation (YAF), ICPC Commissioner for Education, Mohammed Bade explained that it was disingenuous for the OAU authorities to have ignored the prosecution of Akindele
Bade, who was speaking on corruption in tertiary institutions said: "We have also discovered a lot of cases that border on moral corruption like sexual harassment in the universities in particular.
We are currently prosecuting those behind it. I am sure you are aware of Prof. Akindele case in OAU, we are prosecuting the case right now.
"Even though, the university said they have dismissed the professor, we said that is not enough, we will want to prosecute him. We are prosecuting a lot of such many cases in the universities across the country," he added.
On her part, YAF Executive Director, Uduak Okon said the foundation was more focused on educating the youths against the evil of corruption in the society.
She maintained that "youth are in large demography, youth have less interest in maintaining the status quo, so we have a pandemic of corruption in Nigeria, if we don't arrest it, our future is bleak."
Okon added that there was need on the part of the youth to end corruption and make a positive change in Nigeria.
Coordinator of Youth Anti-Corruption Network, Ovo Otarigho urged the youth to embrace the sensitisation on anti-corruption as means of improving their future.
The conference on anti-corruption has been slated for next week to educate youth across the country on the dangers of corruption.