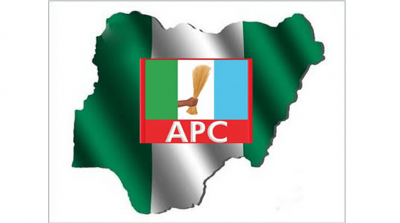 The National Working Committee (NWC) of the All Progressives Congress (APC) would have reviewed the cost of its Expression of Interest and Nomination Forms upward but for the fear of President Muhammadu Buhari, a party source told New Telegraph at the weekend.
According to the source, the NWC members felt with the number of Ekiti State governorship aspirants on the platform of the party, it was proper to jack up the cost of the party's nomination and expression of interest forms to probably reduce the number. About 37 aspirants from Ekiti State had collected the APC governorship forms for the party's guber ticket.
The nomination and expression of interest forms were put at N5.5 million with the nomination form costing N5 million, while the expression of interest cost N500, 000. With this cost, the party had made N198 million for the sale of the forms. The only female aspirant obtained her form free of charge, which was according to the party's constitution.
The party source revealed that the NWC members were willing to review the cost of the governorship nomination forms in other to raise more money for the party. The NWC had always decried low funding of the party by members. The template on how the party should generate income for its funding through an automatic collection of N100 from the members' telephone network had not been implemented. According to the APC National Treasurer, Muhammadu Gwagwawar, the party was still negotiating the terms with the network providers.
The source, however, revealed that the party mighty review the cost of its nomination and expression of interest forms for the 2019 general elections. In 2014, the cost for the APC nomination and expression of interest forms for its presidential ticket was N27.5 million and the governorship ticket was N5.5 million.  (New Telegraph )