Buhari celebrates with former Minister of Transport, Chief Ebenezer Babatope at 80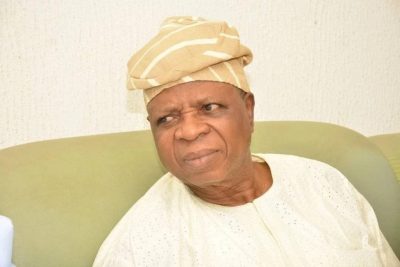 President Muhammadu Buhari has sent greetings to former Minister of Transportation, Chief Ebenezer Babatope, on his 80th birthday, rejoicing with family members, friends and political associates on the milestone.
President Buhari congratulated the elder statesman for devoting his public life to pursuing the good of the country, starting out early as pro-democracy activist, and serving as Director of Organisation of the Unity Party of Nigeria in the Second Republic.
The President noted the zeal and wisdom
of Chief Babatope in advocating strong political institutions, unity of the country and good governance, using his experience to counsel leaders at state and national levels.
As the former Chairman of the Governing Council of the Yaba College of Technology, Lagos, turns an octogenarian, the President extols his fearlessness in telling the truth to leaders, and standing for integrity, probity and accountability in public office.
President Buhari prayed for more strength and good health for Chief Babatope and his family.