Explainer: Why microfinance banks are endangered species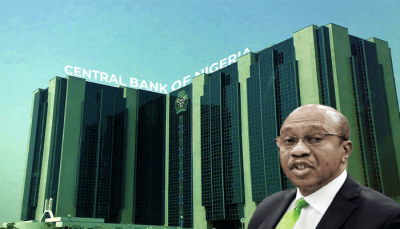 The Central Bank of Nigeria (CBN) recently revoked the operating licences of 132 Microfinance Banks (MFBs), three finance companies and four Primary Mortgage Banks (PMBs).
In September 2010, the CBN revoked the operating licences of 224 MFBs, making a total of 356 of microfinance banks revoked in 13 years by the banking sector regulator.
What is a Microfinance Bank (MFB)
Microfinance Bank (MFB) is any company licensed by the CBN to carry on the business of providing financial services such as savings and deposits, loans, domestic funds transfer and non-financial services to microfinance clients.
Why MFBs were revoked
The revocation of the licences was due to failing to comply with the obligations imposed on them by the industry regulator in accordance with the provisions of Banks and Other Financial Institutions Act (BOFIA) 2020, Act No. 5, Godwin Emefiele, governor of the CBN said.
Kazeem Olarenwaju, international consultant, said the revocation of MBFs could be as a result of several factors.
Some of the factors include mismanagement, illiquidity, capital erosion, continuous contravention of the CBN rules, and not rendering returns for six months.
"It shows the sanitisation of the industry. The regulators are looking into the industry by making the public know those MFBs that are up to date and healthy," Onoja Usman, managing director/CEO, Lovonus Microfinance Bank Limited.
"We have uniform reporting with the commercial banks. Most of our operations synchronise with the commercial bank, especially the monthly rendition of returns," he said.
Permissible activities for MFBs
The CBN's regulatory framework for MFBs allows an MFB to engage in the provision of the following services to its clients: acceptance of various types of deposits, including savings, time, target and demand deposits from individuals, groups and associations, provision of credit to its customers, provision of housing micro loans, provision of ancillary services such as capacity building on record keeping and small business management and safe custody.
Other activities include issuance of debentures to interested parties to raise funds from members of the public with the prior approval of the CBN, collection of money or proceeds of banking instruments on behalf of its customers, including clearing of cheques through correspondent banks, and among others act as agent for the provision of mobile banking, micro insurance and any other services as may be determined by the CBN from time to time, within the geographic coverage of its licence.
Who can establish a Microfinance Bank?
A microfinance bank can be established by individuals, groups of individuals, community development associations, private corporate entities or foreign investors.
Who are the target clients of Microfinance Banks?
Microfinance Bank's target client includes the following group of persons: the economically active poor, low-income households, the unbanked and underserved people, particularly vulnerable groups such as women, youths and the physically challenged, informal sector operators, micro-entrepreneurs and subsistence farmers.
How many categories of MFB licences are available?
A breakdown of the recapitalisation requirement is as follows: tier 2 (rural) licence microfinance banks are expected to pay N50 million as minimum capital requirement, tier 1 MFBs (urban) are to pay N200 million as minimum capital requirement, N1billion for state licence MFBs and N5billion for national licence MFBs.
What is the need for returns rendition by MFBs?
Returns rendition by MFBs is a regulatory requirement (Section 5.3 of revised regulatory and supervisory guidelines for MFBs in Nigeria) required by section 58(2)b of BOFIA, 1991 (as amended) S.33 of the CBN Act 2007 (as amended): Power to require or share information S 331 (1) & (2) of CAMA as amended: keeping of proper accounting records.
What are the implications of not rendering returns, deadlines and responsibility?
Section 5.2 of Microfinance Bank Framework demands that all monthly returns must reach the Directors of Financial Policy and Regulation Department (FPRD) of the CBN and Special Insured Institutions Department (SIID) of the Nigeria Deposit Insurance Corporation (NDIC) not later than 14 days after the end of each month. The managing director/chief executive officer and the chief accountant (or equivalent) of the MFB shall sign and attest to the authenticity of the contents of the returns.
Agonies of low-income borrowers
Microfinance bank (MFB) loans are not something anyone can go for but I venture into it, due to the condition of things, said Lawrence Okafor, who deals in electrical parts in Lagos.
Okafor said it was not advisable for a business that is starting to borrow money from the MFBs because they do not give more than N30,000 credit and that the money may end up in feeding the family.
"Their interest rate is too high. If you borrow N30,000 you pay N10,000 interest rate upfront. In some cases you pay N4,000 every week for nine weeks," Okafor said.
Another customer of one of the top microfinance banks in the country, who gave her name as Mama Ngozi, runs a bookshop at Mushin. She borrowed N250,000 two years ago at a five percent interest rate, but could not completely repay the loan because her business was not growing due to economic and environmental challenges.
Another customer, who gave her name simply as Funmi, a caterer at Ipaja, Lagos, borrowed N100,000 last year from a top microfinance bank but could not borrow more because she still has N10,000 balance to complete her loan repayment. She paid N20,000 to N21,000 monthly.
"I have a catering contract I am pursuing. If I see a microfinance bank that can lend me money, I will be happy and would repay the loan. There should be no fear of default," she said.
One operator of a MFB, who was reluctant to comment extensively, said that the cost of borrowing was too high and that they gave loans based on how they sourced the fund.
There are about 882 Microfinance banks as of December 31, 2021, according to the data obtained from the CBN.
Last month, the apex bank revoked the operating licences of 132 MFBs. The revocation of licences was due to failure to comply with the obligations imposed on the banks by their regulator in accordance with the provisions of Banks and Other Financial Institutions Act (BOFIA) 2020, Act No. 5, Godwin Emefiele, governor of the CBN, disclosed in an official Gazette dated May 22, 2023.
In September 2010, the CBN revoked the operating licences of 224 MFBs, making a total of 356 of microfinance banks revoked in 13 years by the banking sector regulator.
BusinessDay visited one of the closed MFB in Lagos, Eyowo Microfinance Bank, and saw the bank closed with a notice from the Nigeria Deposit Insurance Corporation (INDIC) to the depositor.
The security man at the defunct bank said they have been talking to their customers and there is a form from NDIC or CBN the customers are meant to submit to get their money back.
A visit to the NDIC office in Lagos revealed that customers need to come with a passport, means of identification and a passbook or statement of account to fill a form, pending when the corporation begins to pay depositors.
Following the revocation of the MFBs licences, the NDIC had assured depositors of the closed banks' speedy payment of their insured sums.
Bello Hassan, the managing director of the corporation, said, "As liquidator, the corporation has also put machinery in motion to commence sales of assets of the defunct banks as well as recover debts owed to them in order to declare liquidation dividends on pro rata basis to the affected depositors with claims exceeding the maximum insured sums of N200,000.00 for MFBs and N500,000.00 for PMBs."  (BusinessDay)