Fuel subsidy is wrong, Oodua groups tell NUC, TUC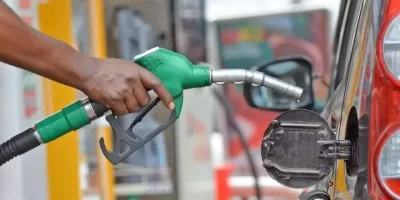 Oodua Self-Determination Groups, yesterday, appealed to the Nigeria Labour Congress, NLC, and Trade Union Congress of Nigeria, TUC, to make room for positive dialogue, saying President Bola Tinubu meant well for Nigerians.
The groups explained that the Federal Government cannot continue to subsidize Premium Motor Spirits, PMS, also known as fuel, adding that the money budgeted for petrol can be used for solving infrastructure, healthcare, education and housing deficits among others.
Addressing newsmen in Lagos, the groups' Spokesman, Mr. Razaq Olokoba of the Oodua Youth Movement, OYM, urged that all planned civil disobedience should be shelved because President Tinubu had  kick-started moves that would enable the country's refineries to commence work.
He said: "As far back as during the campaigns, Asiwaju Bola Tinubu made no pretence that he would muster the political courage and will to take tough and hard decisions. One of such hard decisions concerns the issue of fuel subsidy. For this year, 2023, Nigeria budgeted N1 trillion of its oil revenue for subsidizing petrol alone. This cannot continue. This is good money going down the drain with little or nothing to show for it."
Olokoba, who said fuel subsidy funding has increased the nation's debt profile, added that the inability to deregulate the oil sector had discouraged investments due to the artificial low price structure caused by subsidy.
He said: "The Nigerian National Petroleum Company limited, NNPCL's, monopoly is one factor leading to high cost of petrol. In reality, Nigerians are paying for the greed of a cabal on the altar of corruption. Subsidy must go. Another reality is that if we don't kill subsidy, subsidy will kill us. Has anyone wondered why since the year 2000, when the Nigerian government gave about 20 refining licences to private companies, not one refinery has been built apart from Dangote? Investors and licence holders found they could not recover their investments due to the artificial low price structure caused by fuel subsidies. Total deregulation of the oil sector is the way to go."