New Zealand PM Jacinda to step down February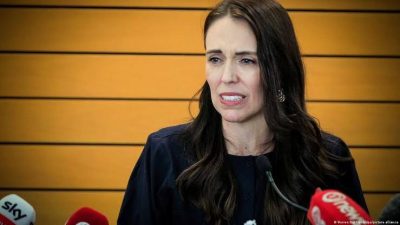 New Zealand Prime Minister Jacinda Ardern has announced her decision to step down in early February, saying that she had "no more in the tank" to continue leading the country.
The 42-year-old leader made the shocking announcement on Thursday while holding back tears.
Ardern said that it had been a tough five and a half years as prime minister and that she was only human and needed to step aside.
"This summer, I had hoped to find a way to prepare for not just another year, but another term – because that is what this year requires. I have not been able to do that," Ardern, 42, told a news conference.
"I know there will be much discussion in the aftermath of this decision as to what the so-called 'real' reason was… The only interesting angle you will find is that after going on six years of some big challenges, I am human," she continued.
"Politicians are human. We give all that we can, for as long as we can, and then it's time. And for me, it's time."
The ruling New Zealand Labour Party will vote for a new leader on Sunday; the party leader will be the prime minister until the next general election.
Ardern's term as the leader will end on February 7, and a general election will be conducted on October 14.
Reuters