Nigerian Lady shares sultry photo on Instagram.. her Father responds to her!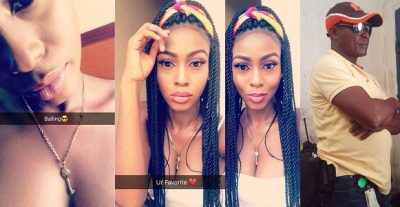 A Nigerian Lady has shared with YabaLeftOnline, screenshots of her father responding to one of her "sultry" photos on Instagram…
Identified as @queensplu on Instagram, she shared the below sultry photo and captioned it: "Hide your face".. and she was surprised after her father took to the gram to respond.
Though her father didn't warn or condemn her, instead he prayed for her.. He wrote; "My Queen baby God bless you and give you wisdom and happy understanding."
Then he continued; "Sorry at the last, please have a happy new week. Joyce good morning dear".
Oh well! We were probably expecting some "more brutal" than that, or maybe, Joyce, is this what I sent you to school to do?
Lol.. It's quite cute to know our old folks are embracing technology! Embracing social Media!