NNPCL, Indorama seal $7bn deal for 800mscf of gas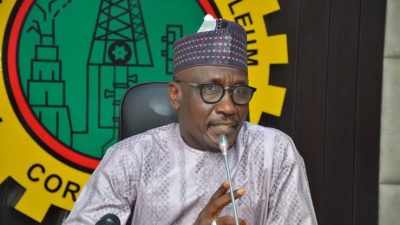 The Nigerian National Petroleum Company Limited, NNPCL, weekend, signed a Memorandum of Understanding, MoU, with Indorama Energy Pte Limited for the supply of about 800 million cubic feet of gas that will see the company invest over $7 billion.
The agreement which was signed in Abuja would see the national oil company improve gas supply for Indorama for the production of fertilizer, urea and other products.
Speaking shortly before the deal was signed, the Group CEO, NNPC Limited, Mr. Mele Kyari said the agreement was in line with the Federal Government's move to improve domestic gas utilization in the country.
He noted that the Petroleum Industry Act mandates NNPCL to do everything possible to boost gas production and utilization.
He said: "The agreement fits into our gasification programme that whoever needs gas because it is available, we must make it available. So that industries can come up, power can be created and ultimately employment will come and the economy will boom.
"We have resources and we will make available the additional gas that is required. We will partner with Indorama so that we sweat the upstream assets and also produce the gas and go down the chain and create the midstream facilities for these slim industries, urea, increased fertilizer production and of course, including the creation of a condensate reel finery.
"They're very practical and we're happy with the commitments of Indorama that they are out to, to invest at least $7 billion on this project in the short term. And perhaps this will open more gateway for us to do more business with you and with others.
"And therefore this country is on the threshold of making value out of gas beyond any imagination.
"NNPC is currently pursuing very many other large scale gas projects which we could not take forward but we're now more than ever before determined to ensure that this also progresses.
"Even in this project alone we are seeing an annual Gross Domestic Product (GDP) contribution of over $3 billion in perhaps lifetime government revenues of up to $18 billion for this project because this is a huge project".
In his remarks, the MD/CEO Africa, Indorama Energy Pte, Mr. Manish Mundra said as a partner that has worked with NNPC for over 15 years, the new deal marked a change in direction between both companies.
He said the company would be investing in two more lines of fertilizer, two lines of methanol and one big petrochemical project.
He noted that this would put Nigeria as one of the biggest producers of urea in Africa.
"Nigeria has no reason to stay back in terms of poor downstream sector, that is our responsibility jointly. We have a proven track record in the last 16, 17 years that we have delivered in terms of world class projects in record time, globally.
"And we will now do the same here and we will surprise the nation, we will surprise everybody. And we would like to also thank Mr. President, for his visionary leadership for allowing this to happen", he stated.
Giving a breakdown of the project, Chief Upstream Investment Officer, NNPC Upstream Investment Management Services, NUIMS, Mr. Bala Wunti said the project would involve drilling for gas.
"The scope of the project involves the delivery of gas, which will require us to do some drilling and development activities. It will require us to put in place a very robust gas delivery infrastructure through pipelines but most importantly, it will also incorporate a liquid management solution in the form of a condensate refinery.
"Overall, the anticipation is that at the peak of the project, about 800 million scuff of gas will be made available for domestic use, part of which will be used to provide the needed quantity of gas by Indorama. And the balance will be supplied to the domestic market to meet power demand, commercial and other activities particularly in eastern Nigeria", Wunti explained.