'You Can't Fool Nigerians With Rescue, Rebuild Slogan'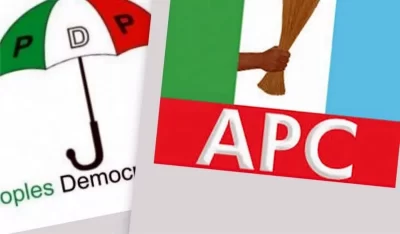 A chieftain of the ruling APC from Kano State, Shehu Maigari, has called on Nigerians not to be fooled by the rescue and rebuilding slogan of the new leadership of the PDP.
Maigari, who is APC Deputy Chairman in Kano, observed that the opposition party has been brandishing the slogan of rescuing and rebuilding the country, noting that the APC administration led by President Muhammadu Buhari has been doing the rescuing and rebuilding of the country since 2015 following the PDP's "16 years of misrule."
"APC Kano State Chapter reminds the main opposition party (PDP) that their so-called rescue and rebuilding agitation cannot deceive Nigerians. 
"They should always think and remember that it is too early for Nigerians to forget that all the atrocities being committed now started and escalated during their 16 years of bad governance. 
"Therefore, they should not expect any reasonable Nigerian to forget and forgive at this material time," he said.