Chelsea favourites to sign Neymar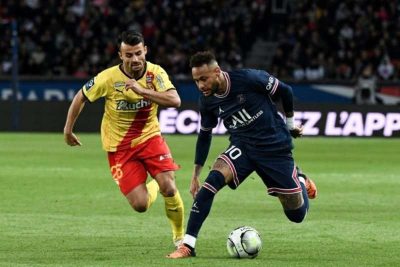 The 'Daily Star' claims that there are several teams interested in Neymar if PSG decide to sell him this summer. Of all of them, the best positioned to take him would be Thomas Tuchel's Chelsea, who are working on a move for Romelu Lukaku. The Brazilian would take his place.
In recent days, Neymar has been in the headlines. Much is being said about the Brazilian attacker and his possible departure from PSG.
Juventus are reportedly interested in bringing Neymar to Turin and, according to the 'Daily Star', they are not the only club on his trail. The 'Daily Star' adds Chelsea to the bidding.
The English newspaper says that Chelsea would be Neymar's most likely bidder for him. It also cites Barcelona, Madrid, United and City.
The Blues are currently working on the departure of Romelu Lukaku, who is keen to return to Inter. Similarly, Armando Borja could be on his way out, so Thomas Tuchel is looking for more up front.
The 2021-22 season was not exactly the best for Neymar. He suffered a number of injuries that limited him on the pitch. He played 28 games and started 27, scoring 13 goals and providing eight assists.
It remains to be seen what decision PSG will take on the matter. If they want to let him leave, as it seems, they won't have too many problems finding a place for him. In England, Chelsea are being tipped as a possible destination for the Brazilian.